Fish and shrimp processing
Delicate products require a delicate treatment. Keeping the right temperature and small temperature differences inside the packed product can increase the shelf time of a product considerably. Our expertise of air circulation systems has proven to be very valuable to design systems that can keep your product at the best possible conditions.
In many case it is not only a cold storage in which the cor- rect temperature is to be maintained. Processing areas are usually refrigerated as well. As people work in these rooms it important that the refrigerated air is not causing uncomfort- able conditions for the people that work in these rooms. Directing the air to the ceiling may help a lot to prevent such problems.
Frozen storages and cold storages.
We deliver refrigeration systems for frozen storage rooms no matter what the product is. This can be for new frozen storage rooms or existing systems that require complete replacement of the system.
New systems consume less energy as the present design parameters focus a lot more on energy consumption then in the past. Additionally the refrigerant in existing systems may be a refrigerant that is already energy inefficient such as R404A and R507.
For each application we will carefully study the best solution for the client taking in account the ambient conditions, envi- ronmental restrictions (Sound, possible emissions, etc), maximum power consumption, specification of the insulation panels and the roof insulation.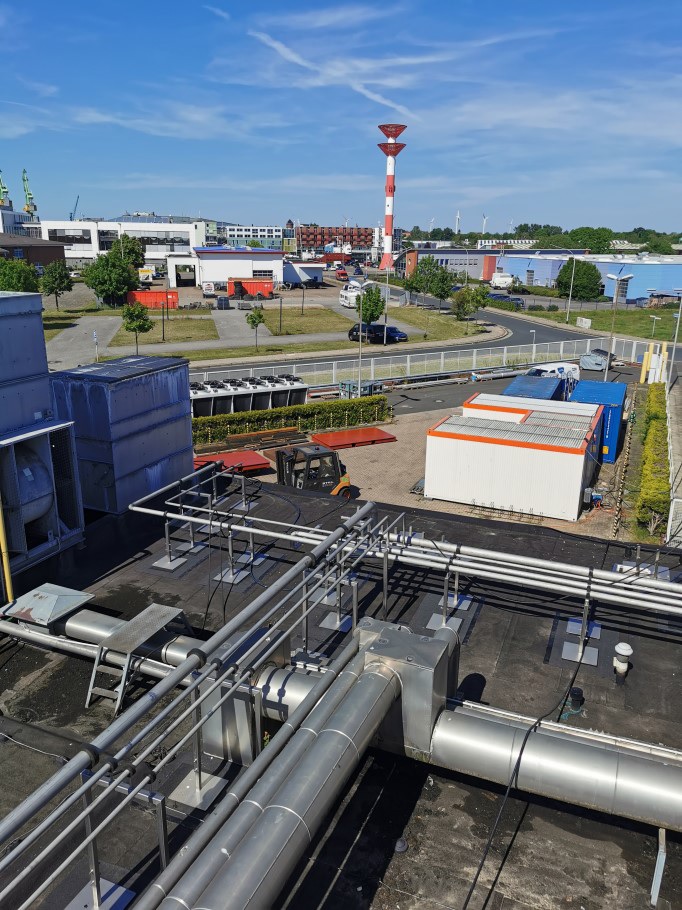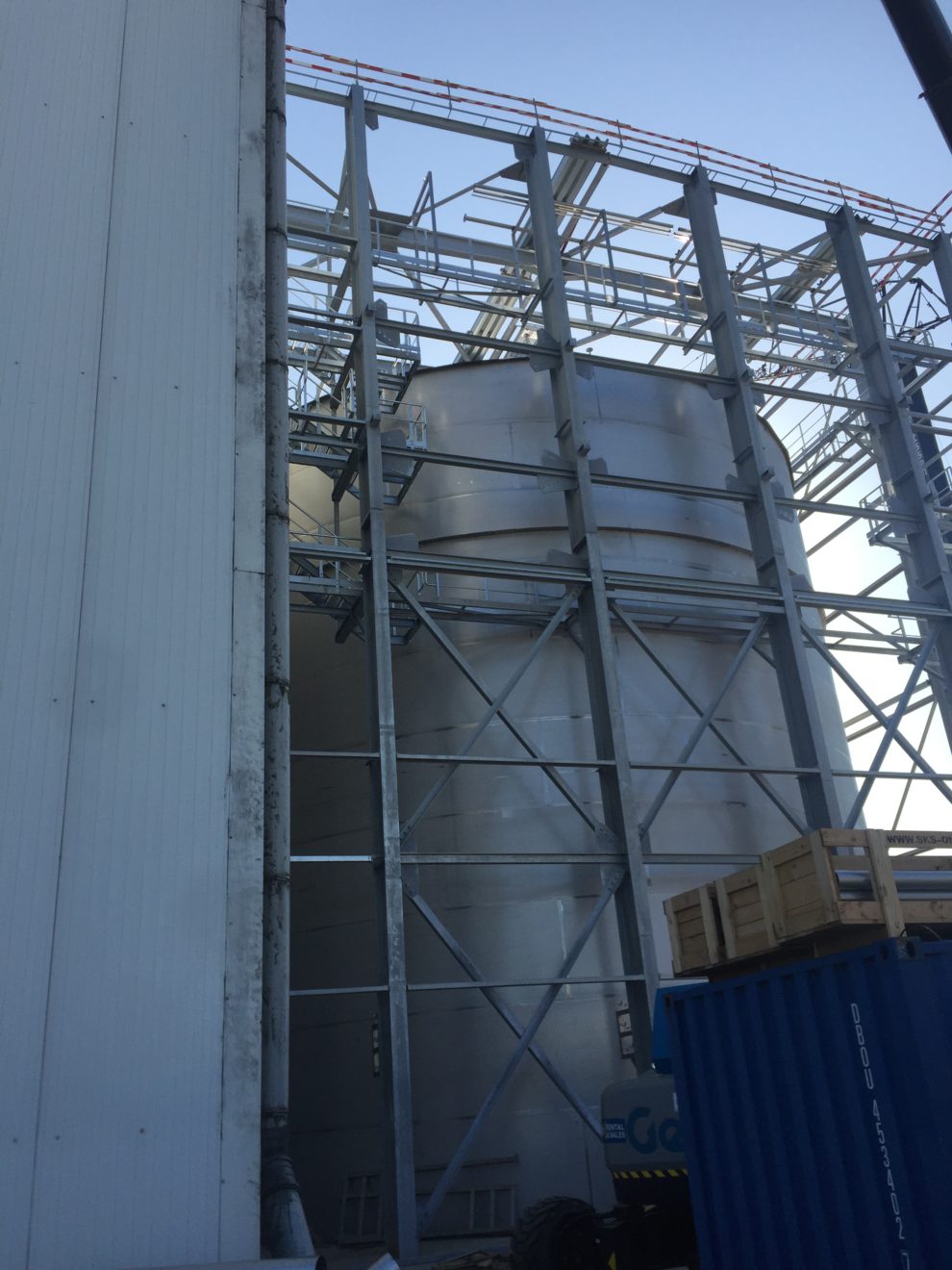 Juice Cooling and Freezing
Juice storage is a very good example for any kind of product that is stored in large tanks. There are two types of Orange Juice that are stored in such tanks, namely;
FCOJ– Frozen concentrated Orange Juice. This juice (60 ° Brix) is transported and stored in large stainless steel tanks at a temperature of -10 °C and it can still be pumped as it is still liquid.
NFC—Not from concentrate.
This is a pasteurized fresh juice that is sold as fresh Juice in supermarkets and served in restaurants and hotels as fresh juice. The product is stored in large stainless steel tanks of a temperature of –1 °C.
The tanks of both types of Juice are installed inside a insulated warehouse that is refrigerated with and air coolers and an air circulation system to maintain proper air circulation around the tank. Especially the NFC tanks require small temperature differences and MAREFSOL has the knowledge to design and deliver such systems.
Juice or liquid Freezing.
Fast freezing of a juice or any kind of liquid that con- tains sugar or salt is very important as a slow freezing process will cause the water to freeze of the outside while the sugar holding liquid will concentrate in the centre of the block.
This can be done with liquid tight plate freezers but it requires a special control of the freezing process. Alt- hough it is not very common to freeze a juice or other types of liquid in a plate freezer we can always investi- gate the possibilities when a client is considering such a solution.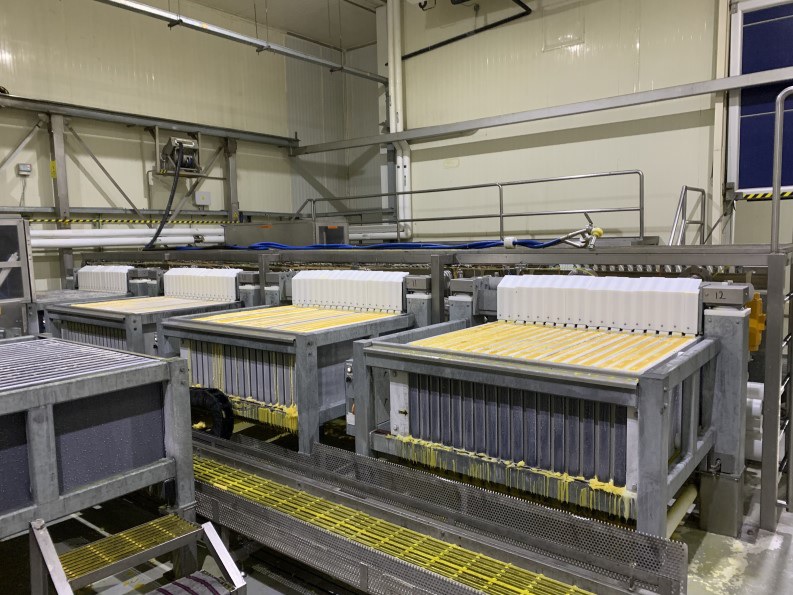 Process refrigeration
There are numerous Process cooling applications that require a refrigeration system and we have delivered many systems or units for that kind of systems.
We delivered systems for Ice Condensing systems, a test unit for a high temperature Ammonia water vapor heat pump, Ammonia / CO2 Cascade unit condensing units, etc.
In other words; We will not say No, very often when we are challenged.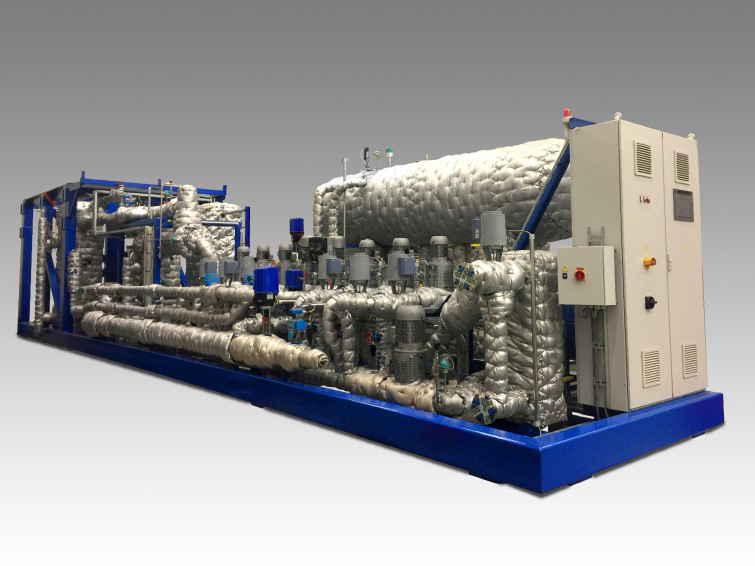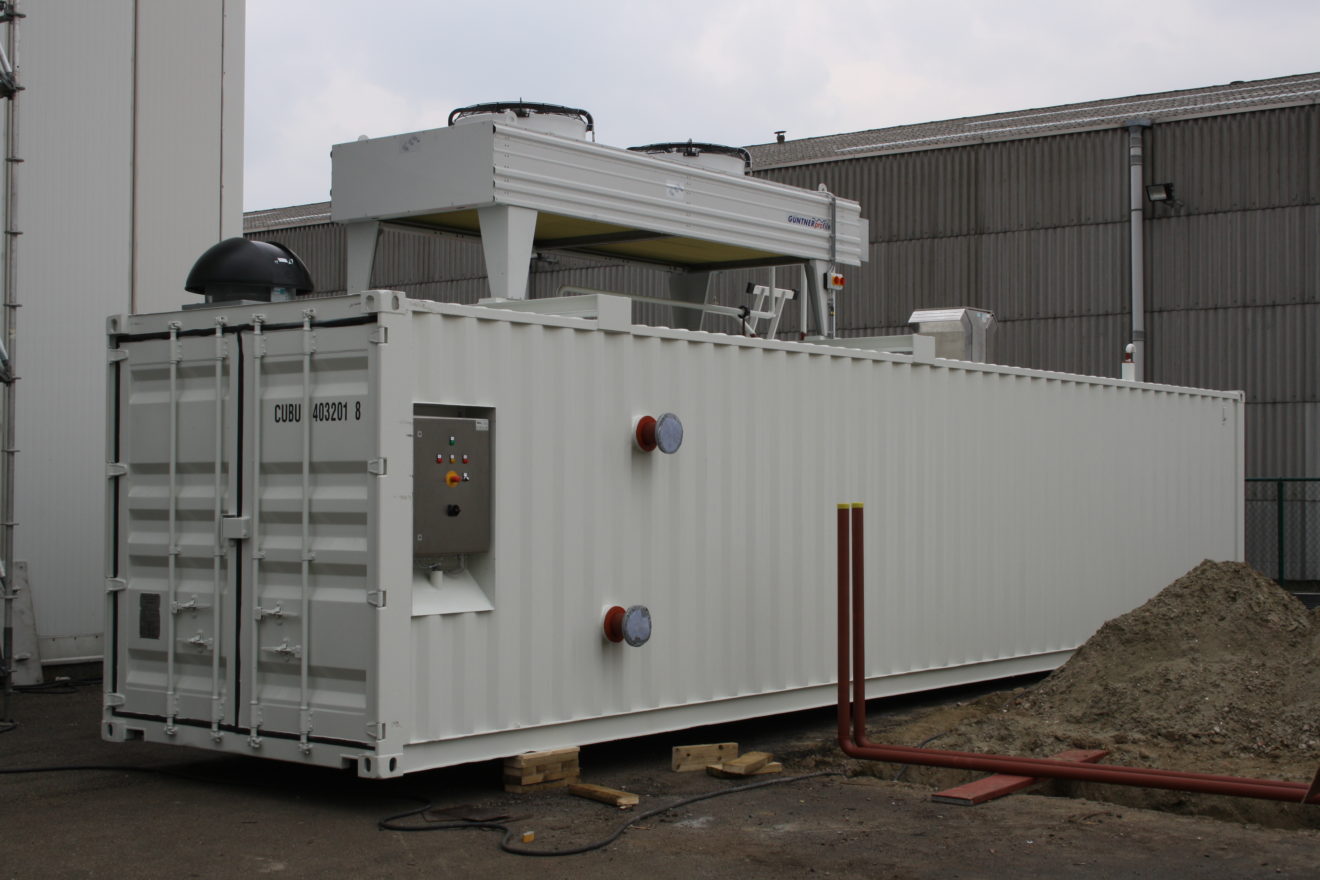 Containerized refrigeration systems
We have delivered complete systems inside 40 Ft con- tainers. Although they look big the width is limited and it is a challenge for us to keep the equipment accessible for maintenance but also without obstructions to get out when something goes wrong which is always an im- portant factor when the system works with ammonia.