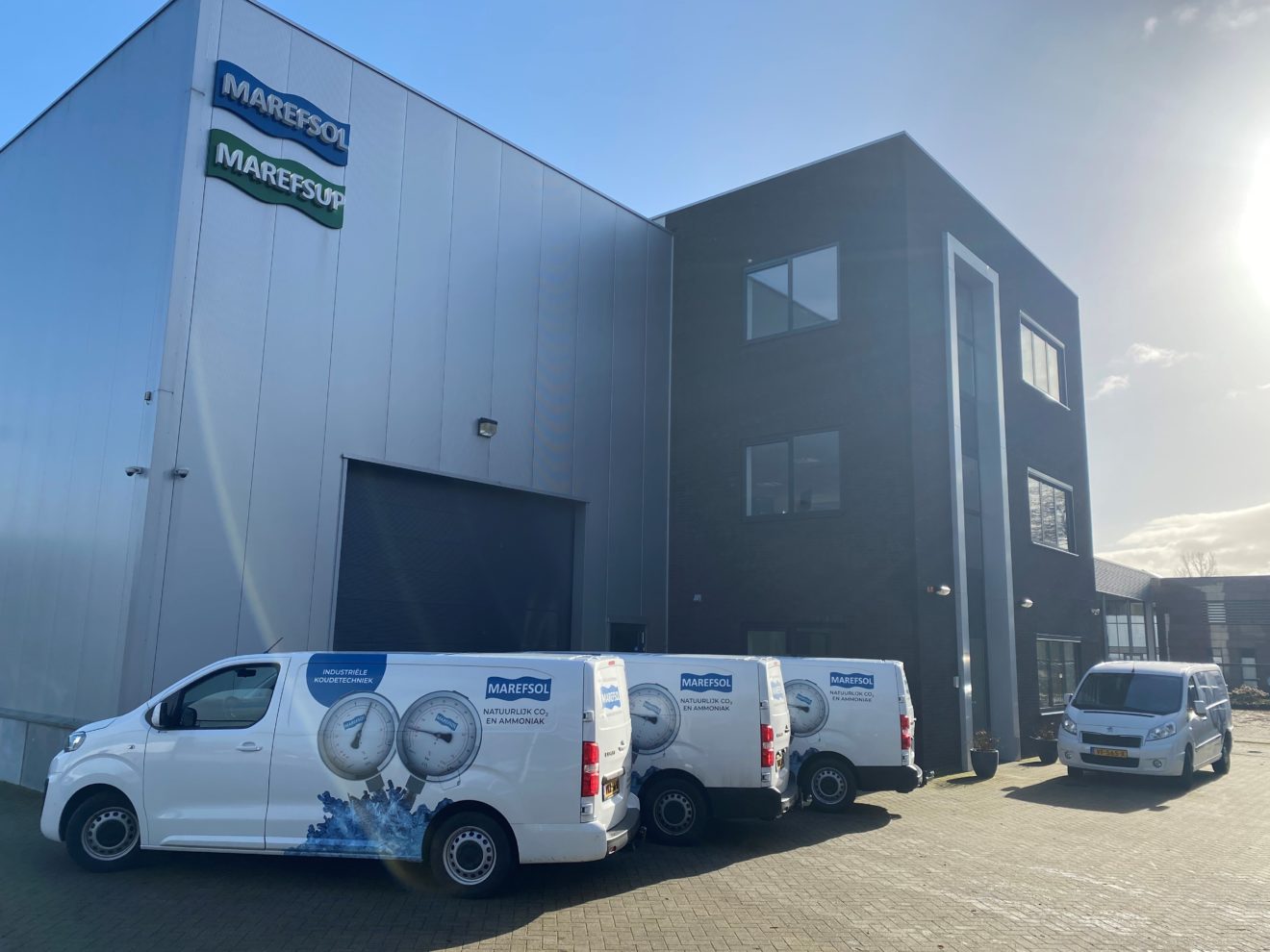 Marefsol was established in 2008. We design, deliver and install the equipment that is required for industrial refrigeration systems. We delivered systems for Cold Storages, Meat processing systems, Fish processing, as well as systems that are used in the process industry. We deliver such systems for Marine, Off Shore and on shore applications.
Sustainable systems, Natural refrigerants
Whenever possible we advise our clients to use natural refrigerants such as ammonia (NH3) and carbon dioxide (CO2) as the future of synthetic refrigerants is insecure. Limitation of Global Warming Potential (GWP) rates will be adjusted to lower values in the future which means that a refrigerant change of a synthetic refrigerant may be necessary when this happens. 90% Of our systems work with a natural refrigerant which is a guarantee to our customers that their systems will last the next few decades without limitations.
Low energy consumption
Our systems are designed to be operated with the lowest possible energy consumption by installing large evaporators, large condensers and heat exchangers that are sized to good engineering practice.
First class equipment
A refrigeration system consists of many standard components but also of custom built equipment that is designed to meet he requirements of the owner. We only use first class equipment to the latest standards. Custom made equipment is built by ourselves or specialized factories that are long term partners to us for the delivery of such equipment.
Workshop
We have our own workshop, together with the office in the Netherlands. We design and build our units ourselves. The height of the workshop is 10,5 meters and we have two overhead cranes of 12,5 tons and 1 overhead crane of 5 tons so the maximum lifting capacity is 25 tons.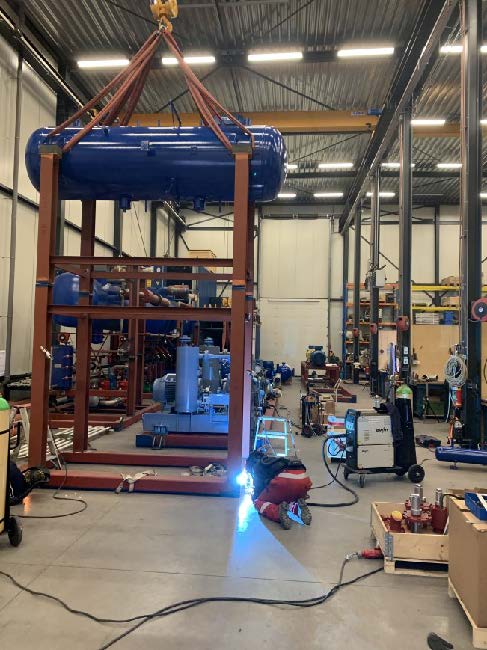 Design tools
We use the latest versions of our design tools. All our units are designed with 3D design programs. Our design tools:
Solidworks premium

Autocad 3D-2021

HTRI (Heat Transfer Research Institute) for the design of Shell and tube Heat exchangers

Lauterbach for strength calculations
Our people
Most important of the complete list is the people of our company as we have skilled, dedicated and well trained people that take honor in delivering the best possible solutions and service to our clients. We valuate long term relations with our clients and will act accordingly.