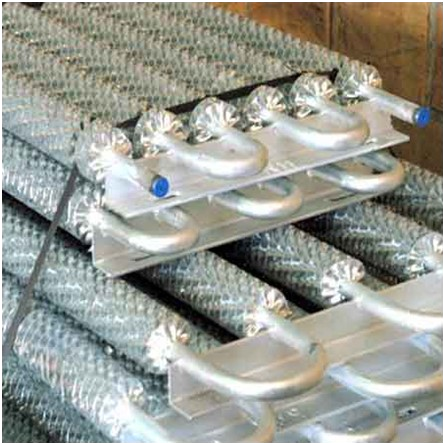 Static Air cooler elements
Static air cooler elements are mostly installed in the refrigerated holds of fishing vessels.
They are very often connected to a Ammonia refrigeration system and sometimes to a CO2 system.
The dimensions of the static air cooler elements can be according our standards or client requirements. In general, tailor made solutions are required for the refrigerated holds of fishing vessels.
Good quality for a competitive price
Air coolers (galvanized)
The cooler as shown in the picture below is a so called dry cooler for cooling of compressor oil. The cooler is equipped with explosion proof fans and motors and is designed for an ambient temperature of 45°C. The design is according ASME and the witness test was carried out by LRS.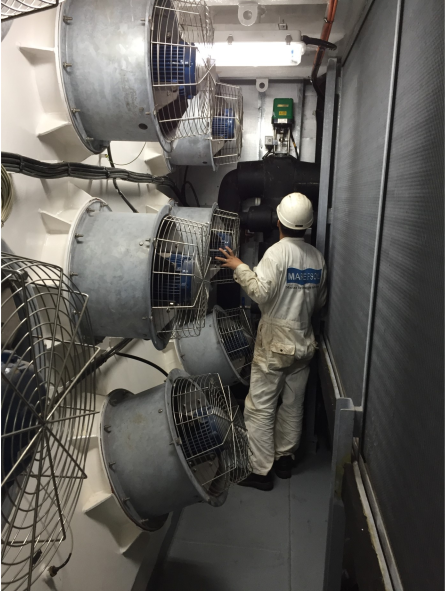 We delivered;
Dry coolers
CO2 and NH3 air coolers.
Static air cooler elements
(Finned Coils)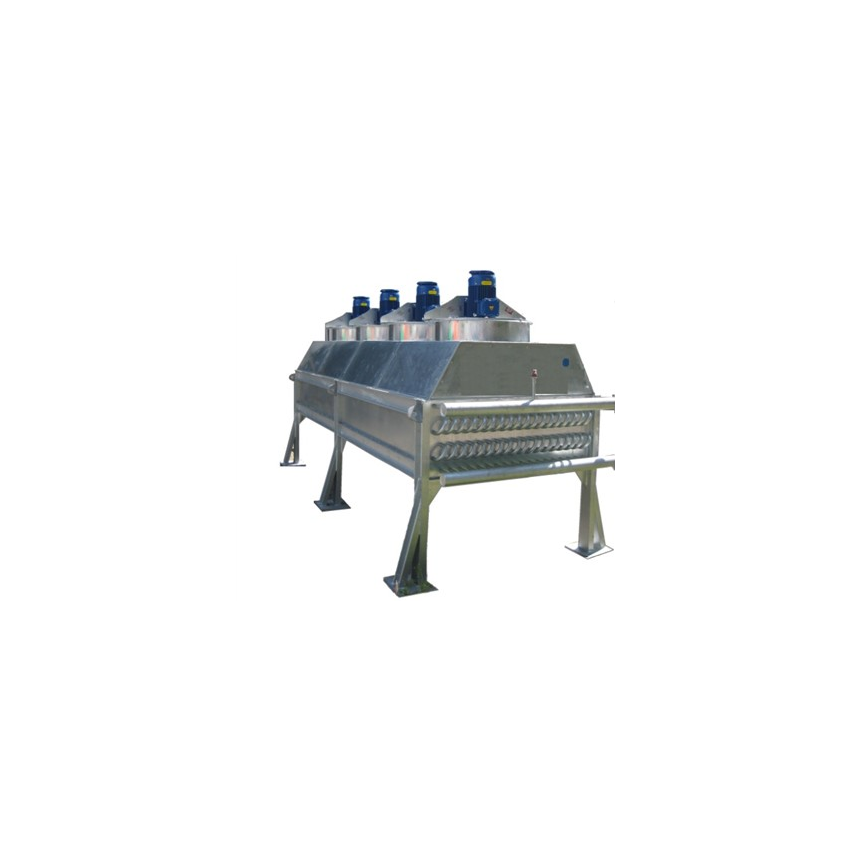 We deliver galvanized coolers with flat fins and spiral wound fins. The galvanizing process (Hot dipped) guarantees a lasting contact between the fin and the pipe, as well as a very good corrosion resistance. The distance between the spiral wounded fins can be varied according the clients requirements or to what is advisable for the application. Usually a fin distance of 6 to 8 mm is applied for the dry cooling application with an increasing distance to 18 mm in case of low temperature applications.
General:
Supplied to
Marine and shore based installations
Dimensions
To customers requirements
Applications :
Marine
Fish holds, Reefer vessels
Shore
Blast freezers, frozen storages
Design & approval:
All types
CE-PED, ASME or any ships classification society